Welcome to Grill Santa Rosa
We offer lunch and dinner including gluten-free options.
Our Small Family Restaurant.
Grill Santa Rosa is a fun place to be! Proudly serving Santa Rosa.
Our appeal to customers does not only lie in our tasty Mediterranean dishes, but also in our welcoming atmosphere, warm staff, and effortless charm. If you are looking for a new local favorite- something authentic and healthy that stands out from other local eateries, then this is the place to go! 

Our chefs have years of experience and are qualified in all respects. We combine modern cuisine with the traditional family recipes to produce food that excites your palate. If you don't have time to dine in, we offer take out and third party delivery companies. 
Our Food Is Sourced Local
We seek to have the best ingredients sourced frsh and as local as possible. We always make our orders fast and make it easy for you to pickup. thank you for your continued support.  
Sed pretium, ligula sollicitudin laoreet viverra, tortor libero sodales leo, eget blandit nunc tortor eu nibh. Nullam mollis. Ut justo. Suspendisse potenti.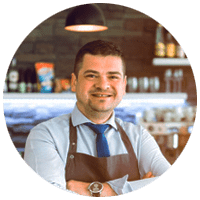 Arthur Lee
Founder / Head Chef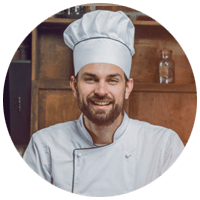 James Lee
Co-Founder / Chef